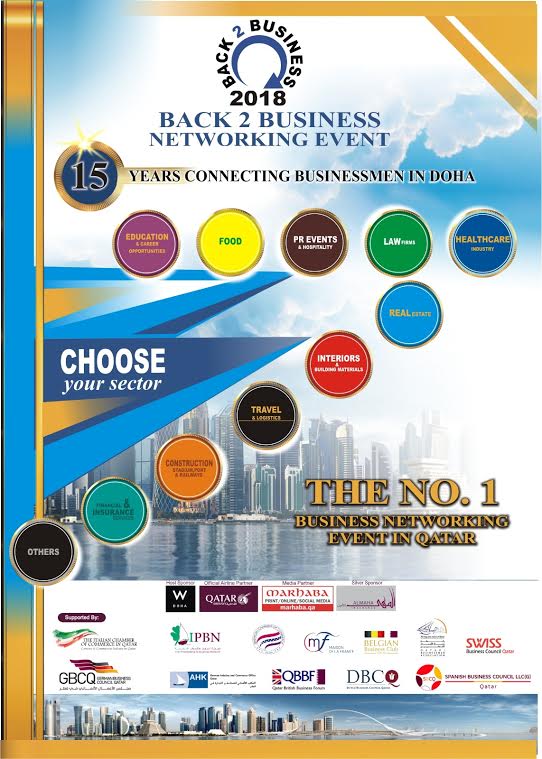 Back 2 Business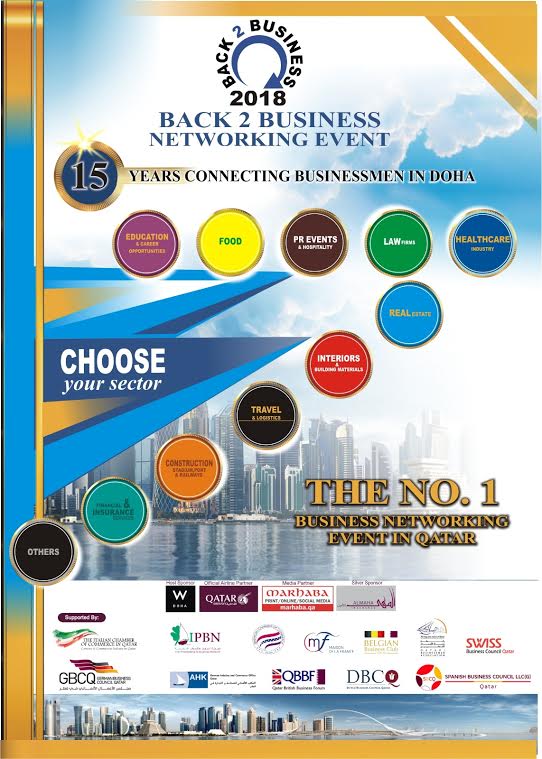 We would like to inform you that :
The BACK 2 BUSINESS networking event  tickets for 29 Oct at W will be on sale at 150Qr at WDoha Hotel on Saturday 27 October from 12 to 4pm call 55472952 if you don't find us in the lobby.
Furthermore the members of the business councils can prebook their tickets and PAY 150 on the night from 545 to 630  latest time. By sending their confirmation with full contact details to [email protected]. 
we need  the following details : full  name-company -position- email- mobile and specify the  business council that you are associated to 
We are pleased to receive you on this amazing event