Nestled on a small peninsula in the clear waters of the Persian Gulf, at the crossroads of Europe, Africa and Asia, Qatar offers a culture that respects its ancestral traditions and customs, but is also modern, dynamic and conquering in the global economic sphere.
With natural resources such as oil and gas, Qatar is also a leader in sports, culture and education, offering some of the most modern facilities and structures in the world.
To live in Qatar is to discover a country of contrasts, with its miles of pristine beaches and desert, and Doha, its capital, gathering the largest number of cranes in the world to build a new and modern city.
For our French-speaking friends, life is all the more pleasant in Qatar because of the familiar brands such as Carrefour, Géant Casino, Monoprix, Fnac, Go Sport, and recently Decathlon.
Understanding Qatari culture professionally and personally is not easy, and may at first glance impress.
La Maison de la France's mission is to accompany and support any person or company wishing to venture there and develop, thanks to the experience of its members. La Maison de la France brings structure to your projects and answers to your questions.
Qatar, 160 km long and 60 to 80 km wide, is located in the Arabian Peninsula, on the coast of the Persian Gulf, and
Its neighbors are Bahrain, Saudi Arabia, the United Arab Emirates, and Iran on the other side of the Persian Gulf.
It occupies a central position in the Arabian Gulf, halfway between the Shatt el-Arab and the Strait of Hormuz.
It is a desert territory of 11,627 km2, about the size of the island of France or Lebanon.
Its capital is Doha, which has nearly 1 million inhabitants, almost half the population of Qatar.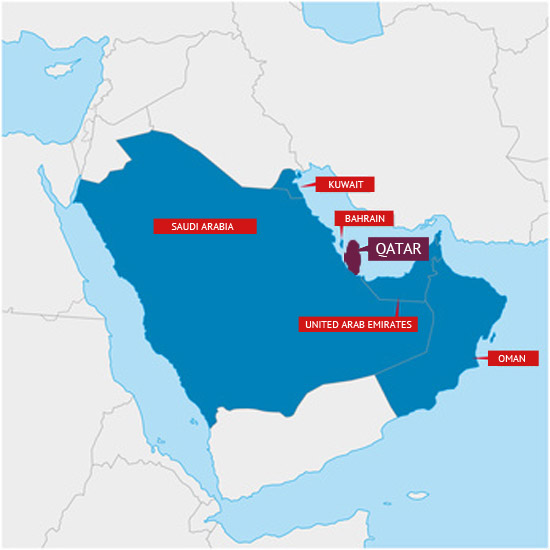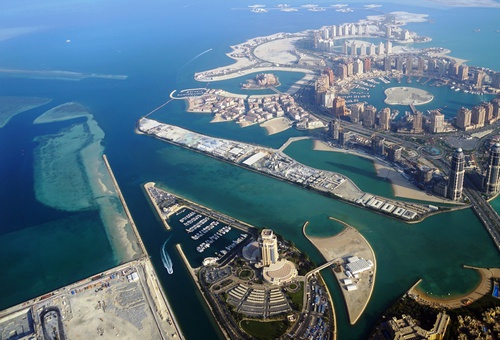 A market in full mutation
With an economic boom of more than two decades, Qatar is experiencing a real upheaval, and is investing massively in its infrastructure for a budget of more than 300 billion dollars until 2022.
Skyscrapers, shopping malls, hotels, chic housing developments, luxurious villas, universities, museums, Qatar is developing at a breakneck speed, all over the place and all the time, creating many development needs and opportunities.
The upcoming soccer World Cup has accelerated various projects, such as the construction of stadiums, the metro in Doha, its capital, numerous roads and highways, and hotel complexes, 80 of which are still to be opened in the next 4 years.
Health, sports, education, construction, services, logistics…
Qatar is becoming a real economic hub, full of opportunities for any company wishing to develop there. The projects are numerous, and the Maison de la France is happy to offer its help and support to any French company wishing to know more. Do not hesitate to contact us.